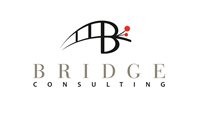 History
Bridge was founded in 2003 and has since worked with over 30 pre-clinical - early launch phase therapeutic and molecular diagnostic companies. Bridge has been engaged in an active partnership with Tessellon, Inc. since 2010.
Core Capabilities
Product differentiation
Development stage commercial assessments
Market planning (e.g. pricing & KOL development)
Competitive assessments
Early commercialization (e.g. market access & Commercial/Medical Affairs organization FTE blueprints)
Synergies with Tessellon
Bridge Consulting and Tessellon have collaborated on multiple projects designed to inform client development and investment decisions in early – mid stage clinical programs. Examples include:
#1: Royalty Stream Partnering Opportunity in Japan: Utilizing Bridge's cancer development and competitive intensity capabilities and Tessellon's epidemiology capability and extensive knowledge of the Japanese market, our analysis demonstrated that the revenue potential and insufficient product differentiation did not support investment by the client. Client Board decided not to pursue opportunity.
#2: Neurodegenerative Disease Commercial Assessments: Bridge and Tessellon collaborated to develop commercial assessments of several neurodegenerative agents across multiple indications. Client is utilizing our commercial assessments to evaluate internal development programs and licensing opportunities.
#3: Development Plan Alternatives & Commercial Assessment in Liver Cancer: Bridge and Tessellon developed three potential HCC development programs for a phase 1 client asset. We subsequently provided competitive intensity, epidemiology and pricing that rolled up into a G7 revenue forecast. Client is utilizing our work for partnering and financing discussions.
Russ Belden
Russ Belden is the President & CEO of Bridge Consulting LLC, which specializes in capturing the intrinsic value of client assets through the seamless integration of strategic marketing and commercial planning expertise to support life cycle management, create differentiated products and enhance value.
With over 25 years of marketing and product development experience, Russ has extensive experience in oncology, neurodegenerative disorders, orphan indications and molecular diagnostics. He served as a leader of the Genentech BioOncology business unit development and director of hematology sales over his 16 years with the organization. Russ was selected by BayBio and currently serves as the commercial expert in their "BayBio Expert Network." Russ earned a B.S. in Pharmacy from SUNY-Buffalo and was engaged in a post-graduate marketing program at UT-Dallas prior to his Genentech relocation to the bay area.
Contact Info:
russ@bridge1.net
415-307 0774