Commercial Strategy and Product Differentiation
Tessellon has partnered with Bridge Consulting, a company specializing in optimizing commercial strategy for the biotech industry. The company's founder and owner, Russ Belden, has over 25 years of industry experience, including 16 at Genentech as a business lead and sales director.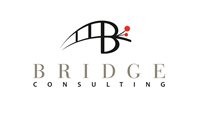 Why Choose Tessellon and Bridge?
Product Differentiation


Gain that edge in your product market share through launch plan fine tuned to market needs with a partner who thoroughly understands how to differentiate your product.

Portfolio planning


Assess the value of your portfolio early in development and align with your commercialization strategy to invest in the right products/indications and have a solid market plan.

Licensing and partner opportunity assessments


Obtain 3rd party analysis of revenue potential and commercial viability, risk assessment and market planning for licensing and partner opportunities.