Forecasting and Market Analytics Services
Forecasting and Market Analytics Services
Helping you evaluate your product's potential and position in the market, Tessellon can be a trusted partner to help design and create custom forecasts and models.
Forecasts are used as planning and analysis tools in the industry. Let Tessellon help you make sure yours are accurate.
With an array of forecasting solutions and services, we offer unique tools to help you get to the information you need—quickly and cost efficiently. We create forecasts by constructing spreadsheet models at various levels, from a broad view of the overall value of a market to specific and detailed product forecasts. Our experience ranges from dynamic patient flow models that track patients over time and by therapy to in-line product forecasting, detailed monthly and by product strength.
All forecasts are customized to include key market dynamics and are driven by specific events that you identify.
We create custom forecasts through:
Market definition in terms of epidemiology
Analysis of historical audit data
Consideration of product consumption
Identification of current market trends
Quantification of specific future events
Understanding product pricing
Flexible reporting of forecast results and marketing scenarios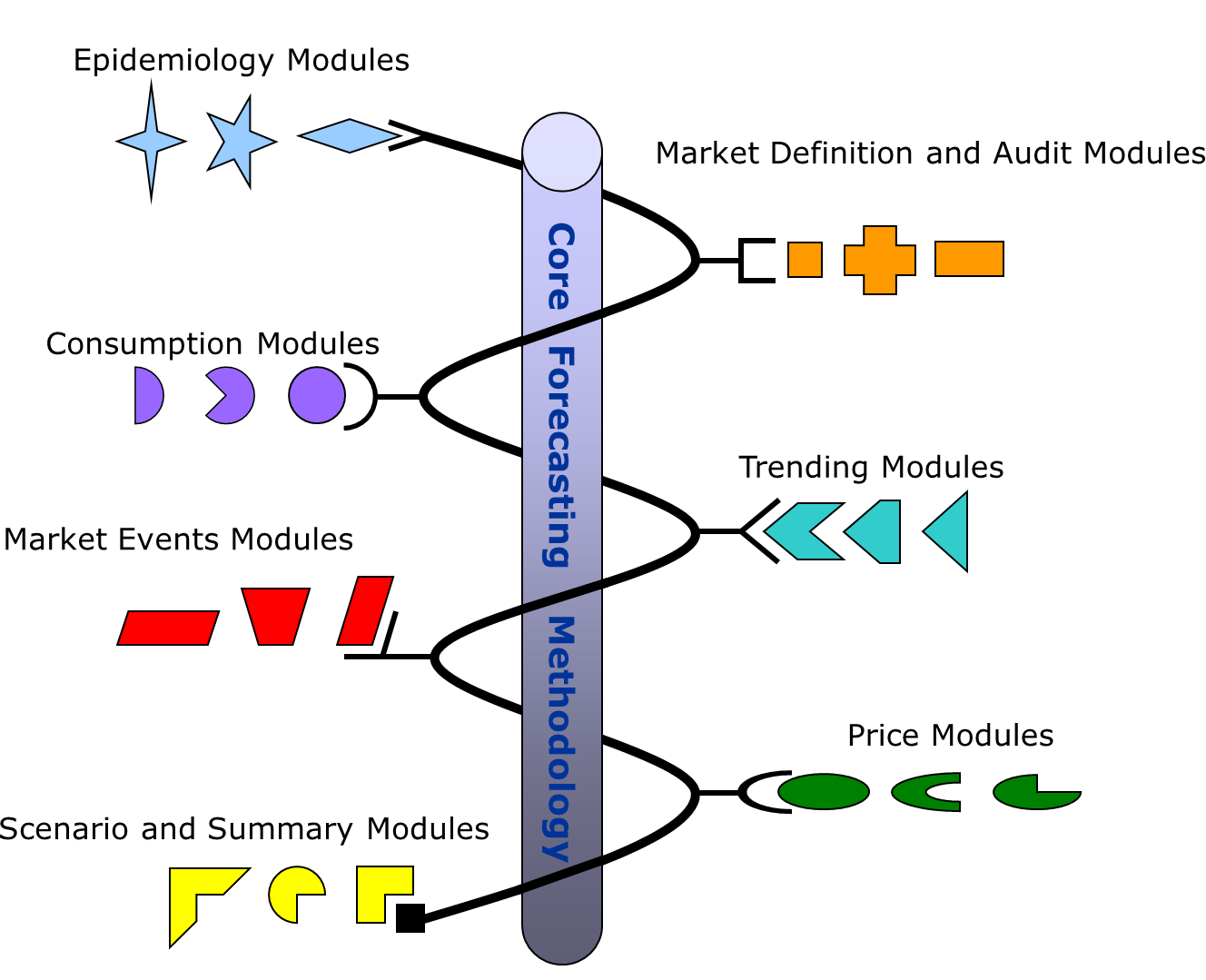 In addition, Tessellon offers the guidance and expertise to determine which type of model/forecasts you need, depending on your questions, information you have to drive assumptions in the model and desired outputs. We can help you with your forecast, whether you require a patient flow model that tracks incident patients through lines of therapies or progression of disease; a more simplistic, static prevalence patient based model or just assessing consumption of units and trends.
Want to learn more about our forecasting and market analytics services?